Lessons Learned from the 2019 Wisconsin Health Literacy Summit
Successful communication requires just as much listening as it does talking. When we listen, we learn that nine out of ten Medicaid patients rank values other than personal health as most important in their lives. To improve health, it is often far more effective to frame wanted behaviors as a vehicle that patients can use to reach their desired destination – whatever it is that they value above their own health (e.g., taking care of their families).
This universal truth was recently rediscovered by agencies working to combat the high rates of accidental drowning deaths in remote, sparsely populated areas of Alaska. Residents of these areas, typically Alaska Natives and transient workers, rely heavily on natural bodies of water for subsistence and transportation.
Alaska Natives represented 17% of the state population between 2000 and 2006, but they accounted for 45% of Alaska's drowning deaths. A major contributing factor to these accidents resulting in fatalities was that only 17% of victims wore a Personal Floatation Device (PFD).
Float coats – jackets with a nylon shell and floatation foam filling that offers both buoyancy and protection from the frigid conditions faced in the Arctic – were provided to at-risk populations, but rates of use remained poor. Drowning deaths had become an accepted cultural norm. Many, however, felt badly about the fact that bodies often went unrecovered.
The float coats were reframed from devices that would prevent drownings to devices that would help communities more easily recover bodies when drownings occurred, and that made all the difference. People began wearing the jackets.
The lesson could not be clearer – a value-based approach to health messaging vs. a purely health-focused methodology tends to work better. As Marisol Vargas, a Peer Leader Navigator in Anchorage, Alaska tells us, "It's a circle. You teach us. We teach you. We all learn together, and we help the community."
---
Bill Stone
Director, Content Strategy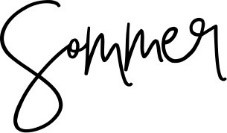 Overall themes and anecdotes shared in the following 2019 Wisconsin Health Literacy Summit sessions inspired and informed the content of this two-part article:
Dean Schillinger, MD – The Power of Community Voice: Enhancing Public Health Literacy for Vulnerable Populations
Matthew Kreuter, PhD, MPH – Lessons Learned from 25 Years of Communication Research to Improve Public Health and Eliminate Health Disparities
Linda Shepard, MSN, RN – Peer Leader Navigators Improve Health Literacy in Immigrant and Refugee Communities in Anchorage, Alaska